Thinking of wallpaper for your nursery? Yes! We LOVE wallpaper in the nursery! Wallpaper is one of the hottest nursery design trends of 2020! Wallpaper makes a statement and pulls together a nursery to create a special place for your special baby. Let us help guide you on your wallpaper journey!
First, where did wallpaper come from?
The ancient Egyptians, around 4000 BC were the first to use "wallpaper" by covering their walls with papyrus leaves (this nature-inspired theme is very on trend for 2020). However, true "wallpaper" began in ancient China with the use of rice paper around 200BC (we love organic and sustainable wallpaper!).
Next, what are the types of wallpaper?
Wallpaper wasn't industrialized until 1785 when a Frenchman invented a wallpaper machine. From then, wallpaper has evolved to three types: nonpasted, prepasted, and self-adhesive.
Nonpasted and prepastedare the two types of traditional wallpaper. For instance, Nonpasted comes without any adhesive added. You will apply the non-toxic adhesive to the wall, then hang the wallpaper in sheets. If you don't want to add the adhesive yourself, you can go with prepasted. The glue is already on the back of the paper, so simply add water to the back of the paper and stick it to the wall. Traditional wallpaper will be your most cost-effective and also most time-consuming option.
Finally, the third option, self-adhesive wallpaper, is essentially a large sticker. Self-adhesive paper comes in rolls like traditional wallpaper, or in decals. Simply peel off the backing and stick the paper to the wall. It is the least messy option but depending how much area you want to cover it can also be the most costly.
Your skill level, time commitment (DIY or professional), and budget will help you choose the best wallpaper application for you. Today's traditional wallpaper adhesive is not only non-toxic, baby, toddler, and nursery safe, but it allows for simple removal. When you are ready to switch from your newborn's soothing, pastel-inspired theme, to a bold pattern or 3D texture for your tween or teen, you will have no problem switching it out.
When to choose wallpaper.
There are many reasons to choose wallpaper for you newborn baby's room. For instance, do you want to add texture or color to your space, but not with artwork and paint? Maybe you have lumpy walls that you want to cover. Perhaps you love the look of shiplap but don't want to hang it? There are SO MANY wallpapers to choose from. Here are some of our favorite options that are on-trend in nursery design now for 2020/2021:
Florals/Botanicals
Contemporary/Geometrics
Animals
Textures (grass cloth, cork, straw, rick, wood, wicker)
Tapestry
Sustainable (recycled or repurposed materials, like storybook or comic book pages)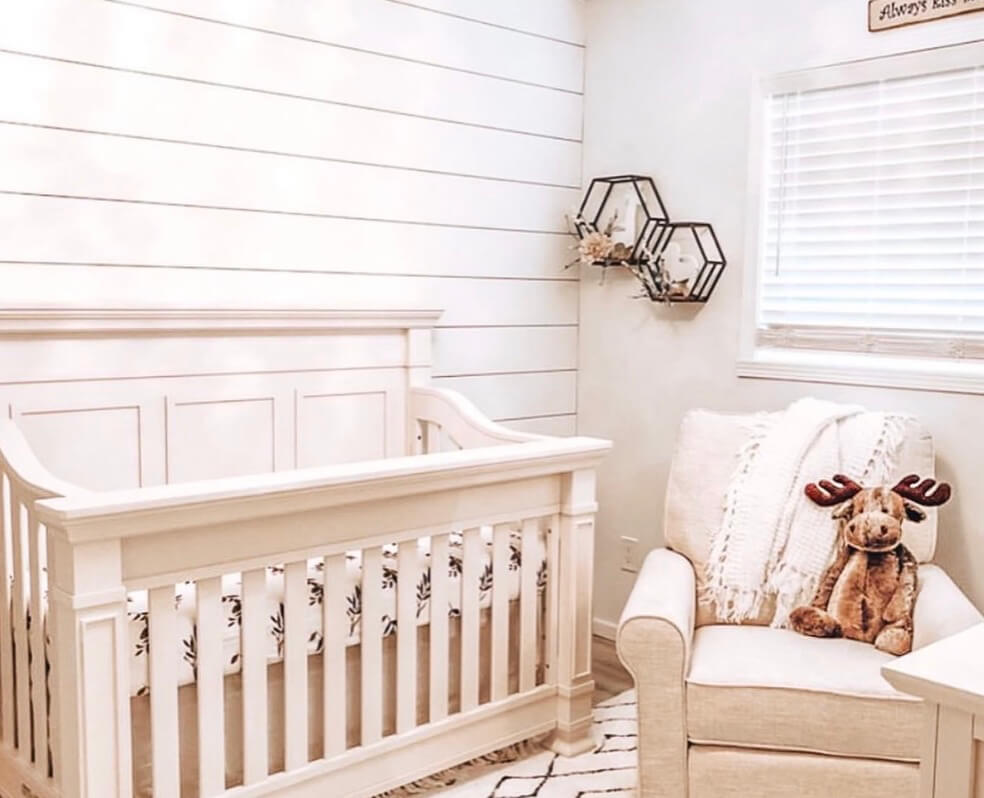 How to choose wallpaper for your space?
Do you have a small room with little wall space, and you want to add dimension? Or maybe you want to give your new house the look of an old house with a textured-wood look. Choose a textured but neutral pattern. This will add dimension visually but won't add color.
Maybe your furniture is mid-century modern with very clean lines, and you want to accentuate your pieces. Choose a contemporary or geometric pattern that will make your furniture jump right out. Or give feminine furniture a more modern or eclectic vibe with a contemporary or geometric style.
Florals and botanicals are a very popular trend in nurseries right now. You can give a rustic or more masculine crib a feminine vibe with florals or botanicals. Or you can use florals with a feminine crib to really make a room girly. Either way, you can't go wrong with florals or botanicals in your baby's room.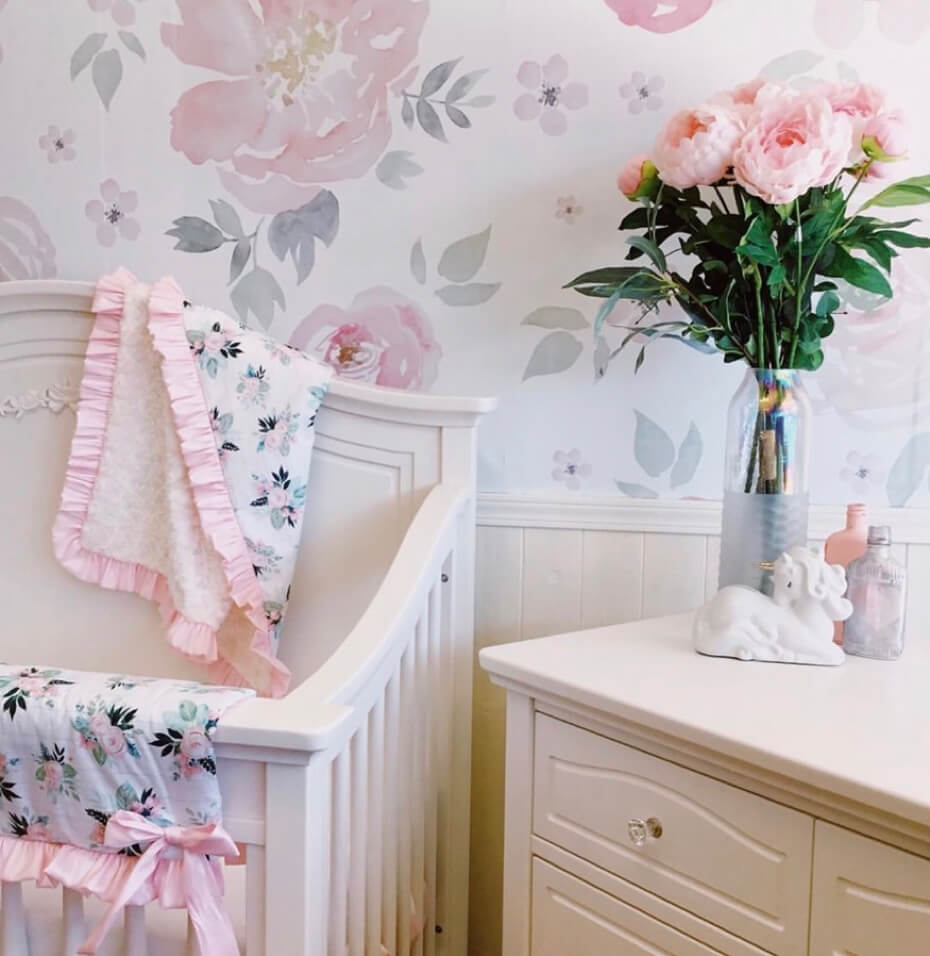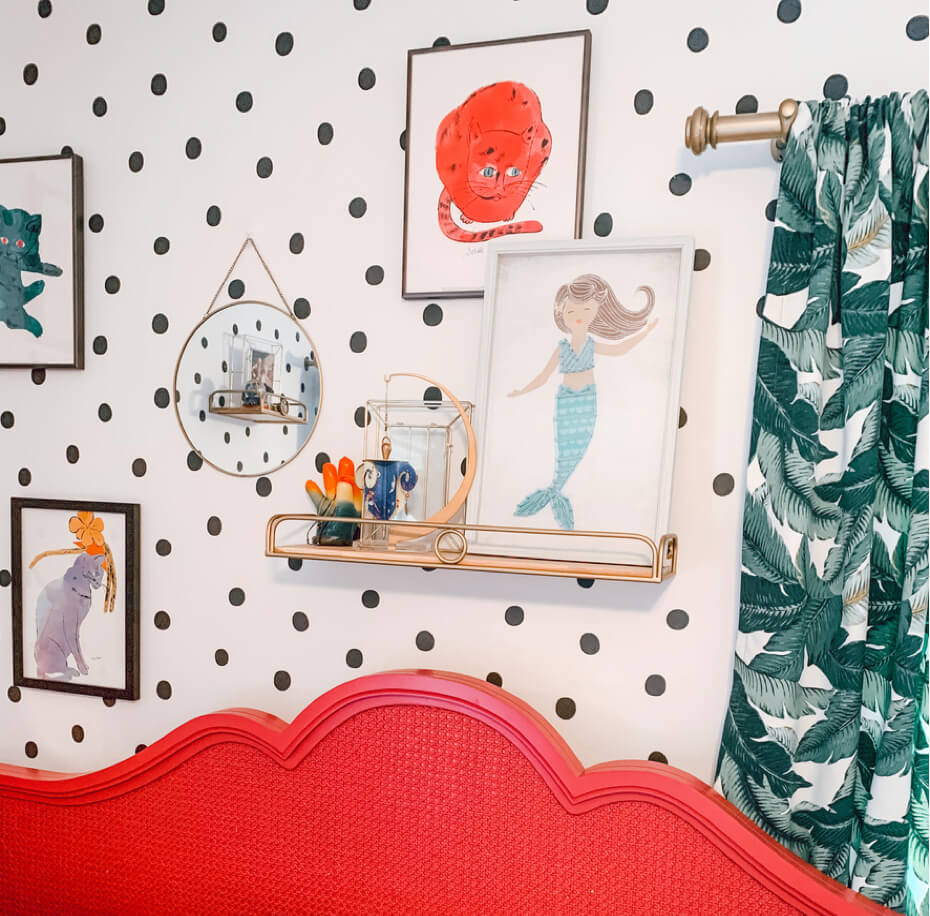 Add a black and white wallpaper behind a brightly colored crib. Black and white wallpaper is neutral and adds interest and dimension without taking away from your signature conversion crib or dresser (or toys).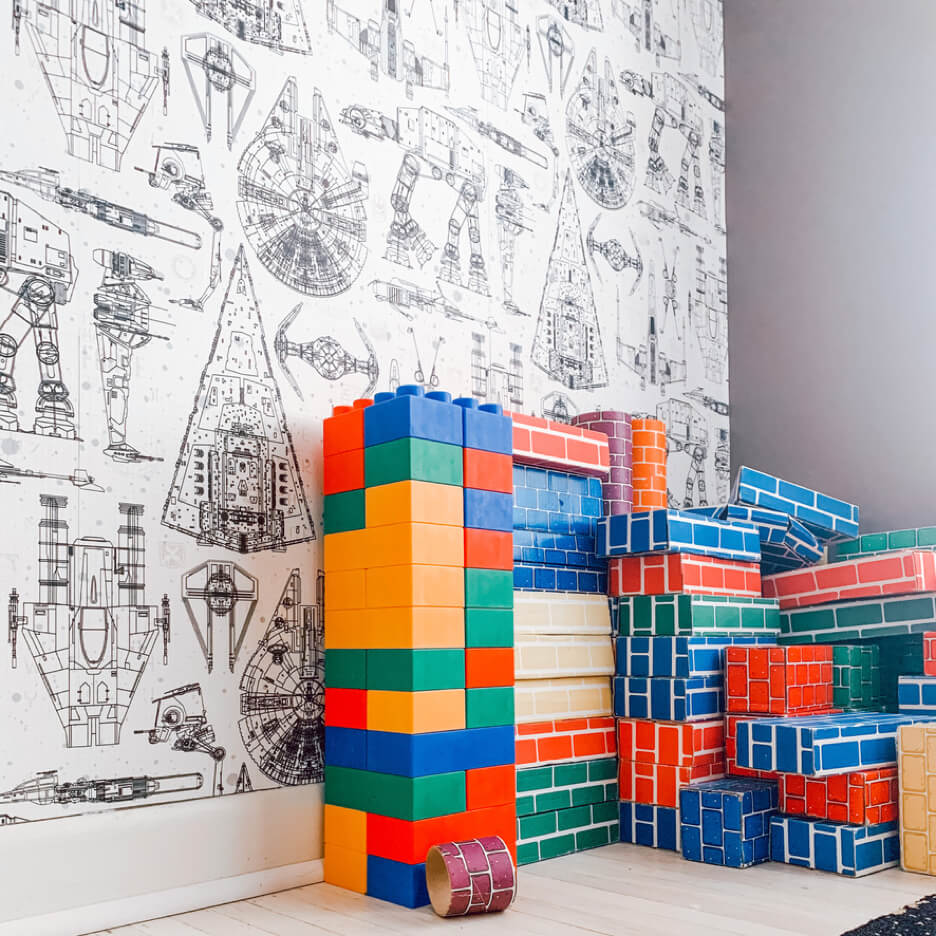 Whether you want to cover all four of your walls, one of your walls, or part of a wall, wallpaper is a fun and cost-effective way to do it. You don't even have to stick to just the walls. You can add wallpaper to your ceiling! Wallpaper is one of the hottest nursery design trends for 2020 and it is here to stay for 2021.
At last, we'd love to hear from you! Send us your nursery wallpaper pictures to share or talk about why you chose wallpaper in the comments on this post. Happy wallpapering!
Posted In Interesting / Informative